by Pellet Presses - July 27th, 2011.
Filed under:
information of Pellet Press Machine
.
Anyone who is contemplating venturing into pellet production must first understand what the venture entails. Among the important aspects that one must understand is what the whole production process entails, the raw materials that are required, where to source these raw materials, the quality control process, the products and by-products if any, and most importantly, the kind of pellet machine that is needed.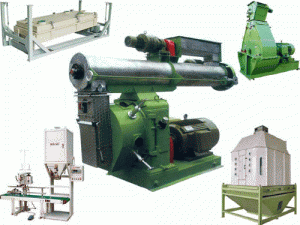 The pellet machine that you choose is what will determine the amount of work that will be done on a daily basis, the costs that you will incur, and the quality of pellets that you get. Therefore, it is imperative that you do adequate research before buying a machine. The various sources that you can use to compare the different types of pellet machines that are in the market before settling on one or two for consideration include the internet, magazines, newsletters and physical stores. The internet is the best source for doing your research since you will not be required to move from dealer to dealers looking at the various models that are in stock.
In your comparison, you should keep your eye out on various factors that will assist you in choosing the ideal pellet machine. First, you should be keen on the prices. This is the most important factor since you must only select a machine that is within your budget. Apart from the cost of buying, you should also consider the cost and availability of spares. This is normally referred to as the cost of operation, which must be within your means.
Other factors include the capacity of the machine in terms of output and power consumption. You should only opt for a machine whose production capacity meets your requirements, and the power consumption is economical. After considering these factors and settling on the best options, then you may consider other minor factors such as the manufacturer, or brand of pellet machine.