by Pellet Presses - July 27th, 2011.
Filed under:
information of Pellet Press Machine
.
Before venturing into making your own pellets either for your own use or for sale, you must understand how the pellet making process works. To start with, you will have to choose a pellet mill that you will use for making your pellets. Many factors will guide you in selecting the ideal pellet-making machine for you.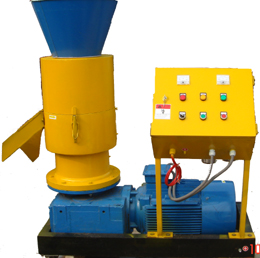 It is imperative that you do adequate research before buying a pellet-making machine, since the machine that you choose is what will determine the amount of work that will be done on a daily basis, the costs that you will incur, and the quality of pellets that you get. The internet, magazines, newsletters, and physical stores are some of the sources that you can use to compare the different types of pellet machines that are available in the market.
However, the internet is the most convenient and economical source of information, because you can do your research from the comfort of your home or office. In your research, you should keep your eye out on various factors that will assist you in choosing the ideal pellet machine. First, you should be keen on the prices. This is the most important factor since you must only select a machine that is within your budget.